Back To School For All

Limited Time Specials for the Whole Family!
​
$29.99 for 4 Weeks + Free Bonus!
(reg. $80 - $120)


Free Bonus Chart

Youth Karate (7-12yo) : Uniform + T-Shirt
Adult Traditional Karate (13+) : Uniform + Gloves
Machida Karate for MMA (13+) : Gloves + Shin guards
​

Acquire skills that last a lifetime!
​
About Our Programs
Fall Matsunami Karate Gear Is Here!
NEW! Elite Private Training Is Here!
Anytime
Anywhere
Anyone

Unlike traditional Gyms, Karate has no limits!

"The principal basis for karate's world-wide popularity is the 'anytime, anywhere, anyone' principle. Simply put the practice of karate knows no limitations; there are no time, place, age, or gender restrictions. One can train any time, any place, with anyone, or even by one-self. Moreover, one can practice for fitness, self-defense, recreation, competition, character development, or personal discovery."
​

– Shoshin Nagamine 1907-1997
Cool Stuff
Powered by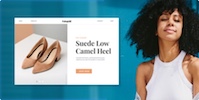 Create your own unique website with customizable templates.