Karate for all reasons


​We understand that everyone trains for different reasons. Our adult program caters for all of them. Whether you want to learn to protect yourself and your family or just want to get in shape, our adult program focuses on a no-nonsense approach. Just practical, effective karate.

Self-Defense
Fitness
Fun
---
What you'll learn


Basics - Punching, kicking, blocking, footwork
Self Defense - Techniques for strikes, grabs, holds, chokes and ground attacks.
Traditional Forms (kata) - Karate's "blueprint". Techniques strung together to demonstrate self-defense principles.
Impact Training - Pad, bag and focus mitt training.
Sparring - Self-defense orientated sparring.
---
Gallery
---
Tuesday and Thursdays 6:15 - 7:30pm
---
Powered by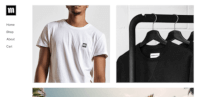 Create your own unique website with customizable templates.